Antenna TV is a digital multicast network airing on television stations across the U.S.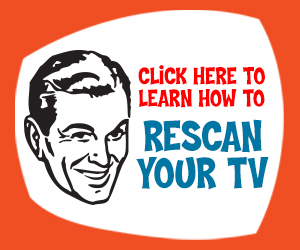 The network features classic television programs. Local television stations air Antenna TV as a digital multicast channel often on a .2 or .3 channel depending on the city and the station. Antenna TV is free and available over-the-air using rabbit ears (a traditional broadcast television antenna) or a rooftop antenna. In addition, most major cable companies from coast-to-coast carry local affiliate feeds of Antenna TV.
In some cities, stations run alternative local programming at various points throughout the day.
Antenna TV is working to become available in all U.S. markets. If your community does not have Antenna TV, let the local television stations know you would like to see Antenna TV's classic programming.
The network launched on January 1, 2011 with a Three Stooges marathon.
Antenna TV is owned and operated by Nexstar Inc. and originates from facilities at WGN-TV in Chicago.